Entrepreneurs all over the world dream of one day presenting themselves on the stage of the Lion's Den and possibly closing a deal with a lion. Digital business cards are in vogue and there is a shift from analog paper business cards to digital business cards in the form of a QR code.
There are a lot of providers of digital business cards on the market. One of them presented itself at the Höhle der Löwen. And another one is us from Lemontaps with over 8000 satisfied users.
The story behind My taag at the lion's den
In the 10th season of the Vox Gründershow one of the youngest founders Davis Zöllner (17) and Berkay Cankiran ( 18) almost still teenagers presented their start-up mytaag. On 4.10.2021, the show was broadcast on German television.
The founders replace the original paper business cards and offer the digital business card. Berkay Cankiran and Davis Zöllner use NFC technology for their stickers, which exchange contacts via smartphone with a tap. The stickers can be stuck on all cell phones and the contact data is customized in the mytaag app.
How long have lemontaps actually been around?
The Lemontaps brand has been around since April 2021, and the company's history began even before the 10th Höhle der Löwen season. Full of heart and conviction, Anna and Raji have been making business cards available digitally ever since, thus conserving precious resources. From the beginning, the goal was to connect people with each other in a fast and uncomplicated way.
The Corona pandemic had shown both founders how trade fairs and events were canceled, where people met each other beforehand and exchanged contact information as a matter of course, at that time still in the form of paper business cards. Raji and Anna thought it must be possible to connect with each other despite the pandemic. And so the success story took its course. See for yourself on the Wall of Love how enthusiastic customers are about Lemontaps.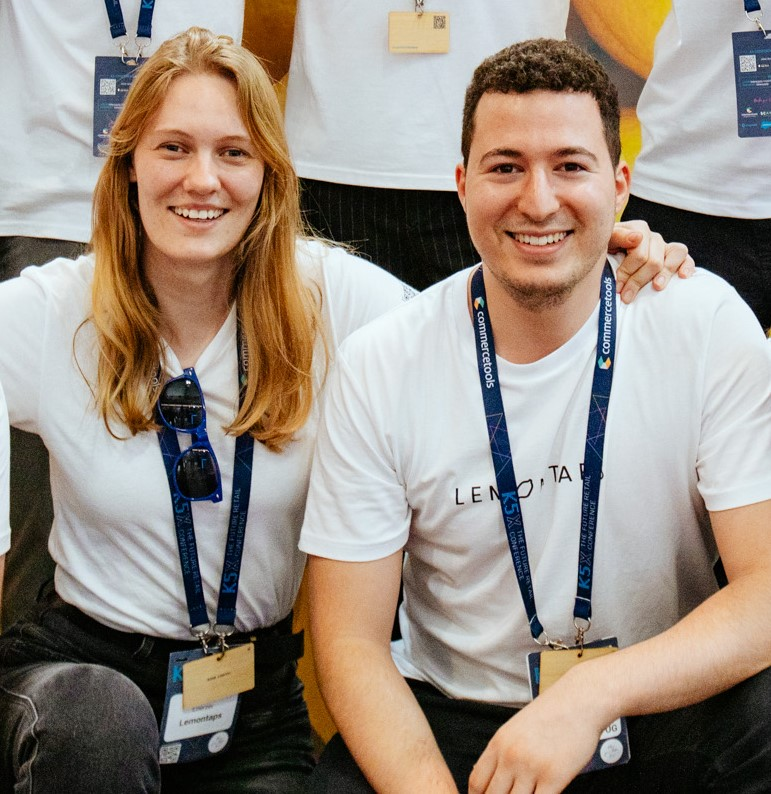 Xeem a customer of us was also at the Höhle der Löwen
At this point we want to express our great joy about our customer Xeem, enthusiastic people who bring companies and employees together through challenges and enable collaboration. Xeem was also in the "Höhle der Löwen" and got a deal from the three lions Carsten Maschmeyer, Dagmar Wöhrl and guest lioness Sarna Röser for 300,000 euros for 25.1 percent.
When offline trade fairs are moved to the Internet
Many events, trade shows and conventions could no longer be held offline due to Corona. Companies have found solutions to offer online meetings and events where thousands of people can participate via the Internet.
Networking takes place online via QR code
Whether it's a smaller Zoom meeting or a large online convention you're speaking at. Add your Lemontaps QR code to your wallpaper and don't miss the opportunity to connect.
Imagine trying to physically give your business card to an audience of thousands. On the one hand, this would not necessarily be feasible in terms of time, and on the other hand, it would have cost you vast amounts of paper business cards.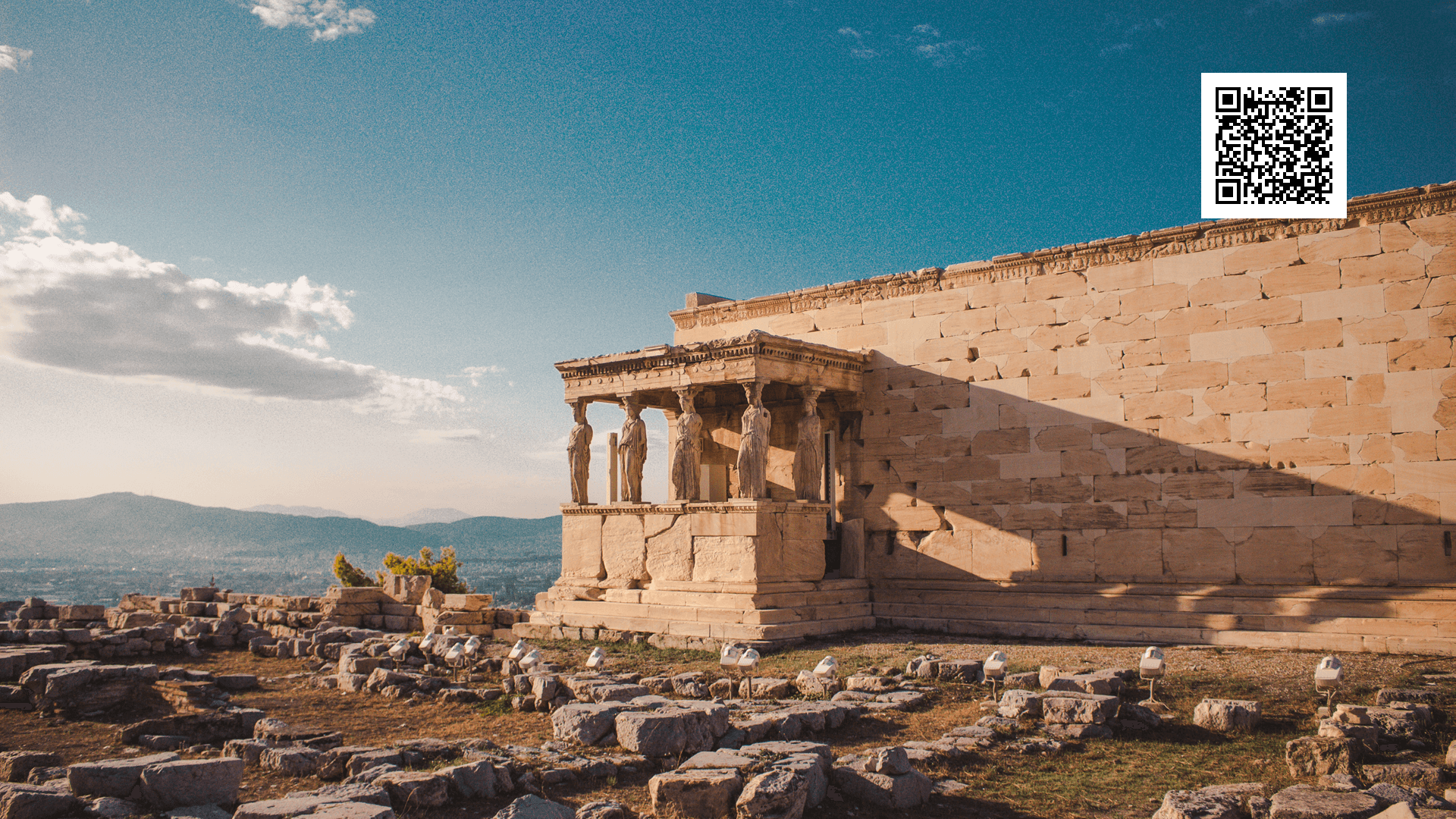 View traffic
Want to know how many people have viewed your digital profile or networked with you directly? No problem at Lemontaps this is possible and not only that, you can also see how much CO2, wood and water you have saved.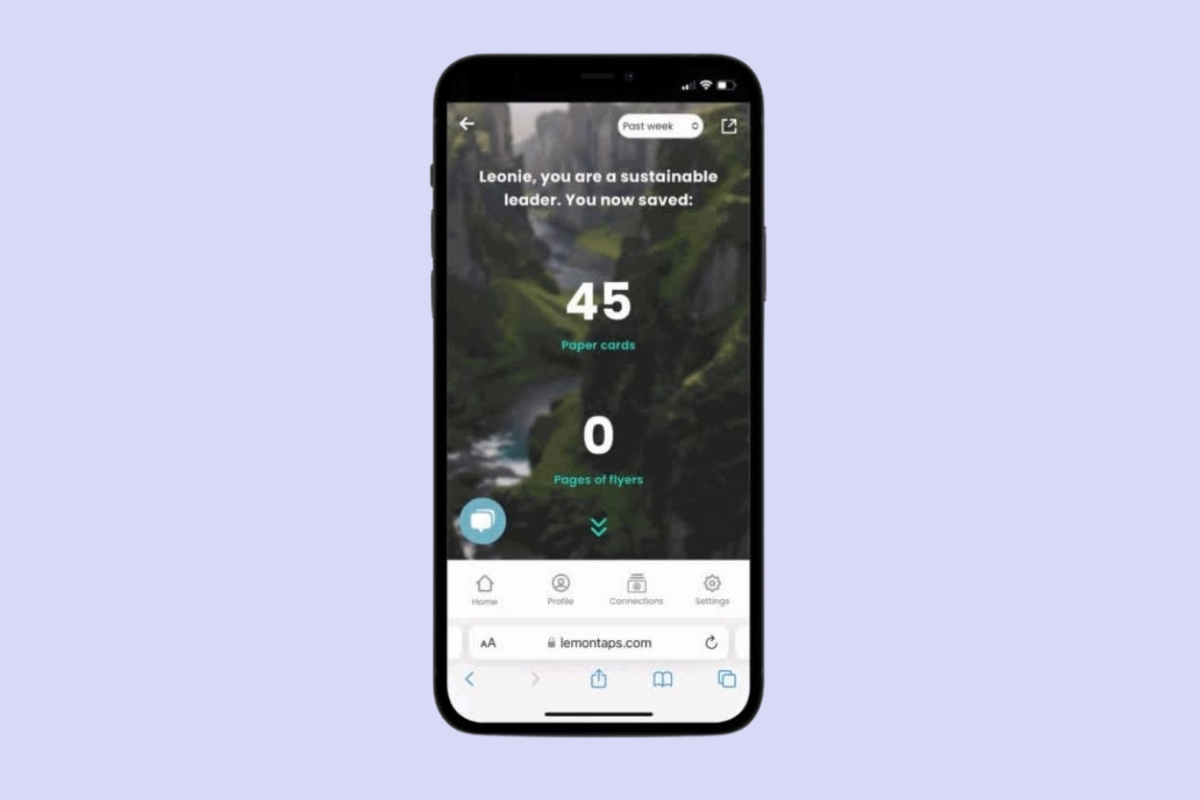 Be part of our mission
Full of attention to detail, Lemontaps today offers customizable digital business cards. Anyone can try a freetrial for free and see the quality and features for themselves.
NFC technology is also used by Lemontaps for business cards and thus a person only needs one card to tap and not 500 paper business cards, which usually end up in the trash anyway.
What makes Lemontaps a strong partner?
There for you 24/7
Special individual wishes can be implemented at any time. Lemontaps is there to help and answer your questions around the clock.
Design templates and backgrounds
The digital business card includes design templates for a background. The QR code is available to download and paste anywhere, as well as on the NFC card or as a sticker.
Adaptable to a corporate design
Lemontaps offers various possibilities to customize your design and use your own CI.
Storage capacity
You can insert many links if you use the Pro version. You export your contacts to continue working with the information.
NFC business cards from different materials
Lemontaps offers NFC cards in different materials like wood, metal and plastic. The contact data is also easily saved to the address book here with Scan or Tap. You don't need an extra app to generate a QR code with Lemontaps.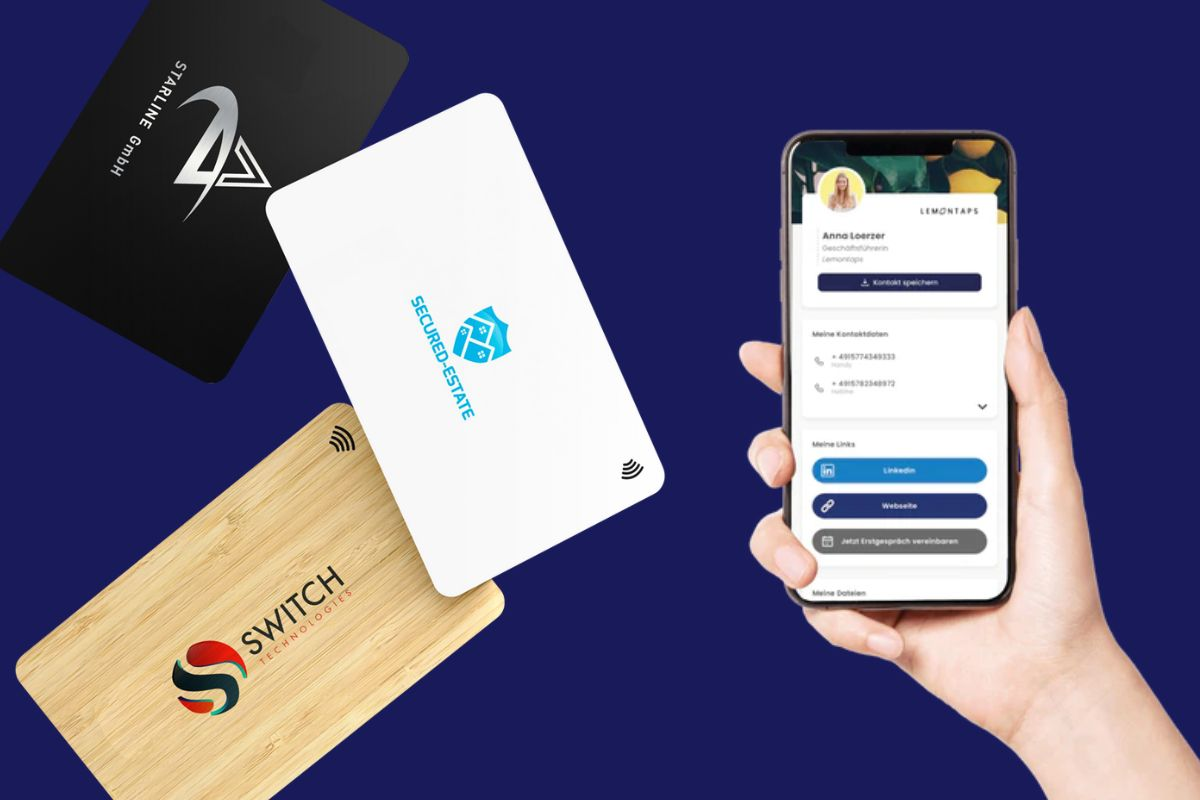 Manage your employees' business cards on one platform
The data such as a new logo or a new file can be adjusted in seconds for all employees at the same time.
This is why everyone should have a digital business card
Increase your visibility
With a digital business card, you can be easily found by potential customers via smartphone, for example. Whether it's people following your online meetings or searching for you via search engines. In social media, you score with a digital business card because you make it easier for people to contact you.
Build trustworthiness
A digital business card can help you build trustworthiness and strengthen the relationship of trust with potential customers. By allowing you to present all the information about your company and share links, the digital vCard helps build trustworthiness and authority in the industry.
Facilitate communication
Through a digital business card you can facilitate conversation. Thanks to it, people have access to the right information about their company and can easily get in touch with them - whether it's about getting involved in a project or talking to them about new ideas or opportunities for collaboration, they can
Improve your branding
Provided with your logo and the associated links to your profiles, the vCard reinforces your brand to the outside world. In addition, it is new medium of contact exchange responsible for a sustainable reputation.
Besides the standard information like name, address, etc., other elements like logos or images, files, can be used to visually highlight your brand and tell the world what you do and what you offer.
Conclusion
The "Höhle der Löwen" has shown that the product digital business cards will gain relevance in the future and will successfully support you in your professional and private goals. We at Lemontaps would be happy to welcome you as a future customer.
A digital vCard is an essential part of any brand or business idea. It helps to build visibility, establish trustworthiness and make contacts as well as drive the branding of the company. That's why everyone should create a digital business card to get maximum potential out of it! Feel free to try our freetrial now.