The advantages of NFC technology for the business card with NFC chip
Sharing contact information is probably one of the most mundane activities of our modern lives. But although we repeatedly share our data with each other verbally or with business cards, until a few years ago we missed the opportunity to take advantage of advanced technologies.
With the advent of NFC technology, we can now use business cards with a built-in contactless chip, making it easier to share our contact information with a simple scan.
This article introduces some of the latest innovations in NFC technology and shows you how business cards with an NFC chip have revolutionized the process of information exchange.
NFC - A transmission technology on a perpetual rise
Near Field Communication is a technology that makes it possible to bridge short distances and transmit data. Nowadays, it is difficult to imagine our everyday and professional lives without it.
The technology is now being used for advertising purposes, such as NFC glasses on which guests can enter a competition in a restaurant. Even in the healthcare sector, near field communication is no longer dispensed with; the patient's file can be viewed with the help of an access code.
NFC technology - the history
The predecessor of NFC technology is the so-called RFID technology. This technology has been developed for transmitter-receiver systems. Radio Frequency Identification technology enables the automatic and contactless identification and localization of objects and living beings.
NFC technology is based on RFID technology. NFC technology takes the technology of RFID and makes it usable for any application.
Two-way technology
In addition, NFC technology makes use of Bluetooth's two-way technology. NFC technology combines the unique technology of Bluetooth and combines it with the wide range of applications of RFID technology.
Nokia 6131
In 2006, the Nokia 6131, the first cell phone with NFC capability, was launched on the market. But that was just the beginning. It was followed by NFC-enabled entry controls at festivals and trade fairs of all kinds, smart tags from Apple and Sony, and of course contactless payment with a debit or credit card.
Supermarket shopping
In the beginning, NFC technology was still unknown and hardly used. Today, everyone uses it when shopping at the supermarket with the help of contactless payment. It is impossible to imagine our world without NFC technology and it is used in many more areas of our lives than we think.  
NFC technology modes
There are three different modes of NFC technology. Each individual mode is designed for a specific area. You will be surprised in how many areas of everyday life, you already use the NFC technology.
Card-emulation mode
In card emulation mode, the smartphone takes over the function of a contactless card. This includes processes such as opening the room door in the hotel. The situation is similar for all payment processes. When they pay with their cell phone in the supermarket, the smartphone also functions as a card here, namely as their bank or credit card.
Reader-writer mode
In reader/writer mode, the content of an NFC chip is read out with the help of the smartphone. Possible applications are so-called smart posters. You hold the smartphone up to the chip integrated in the poster. Then a mobile website opens and they can perform the action advertised on the poster.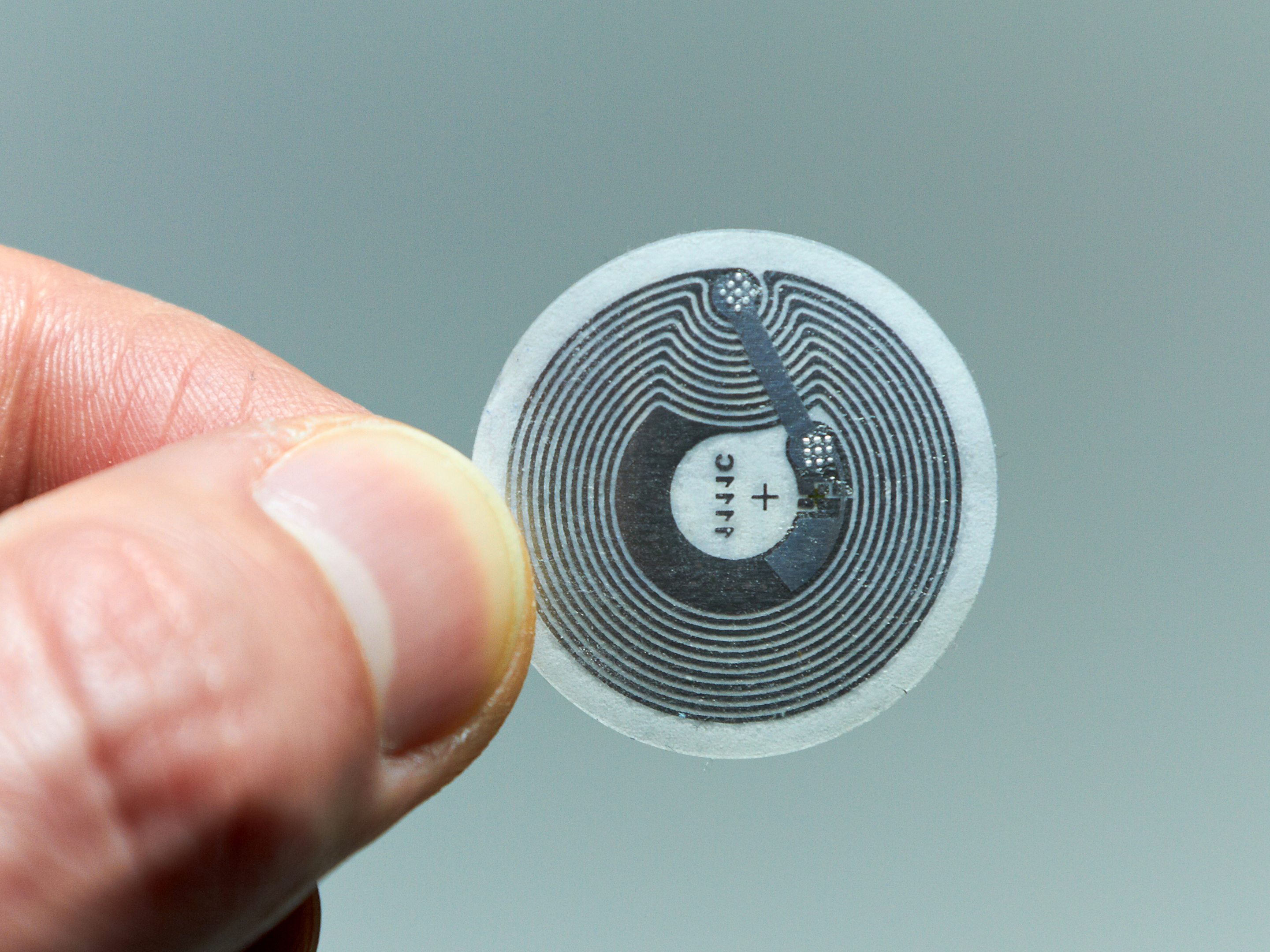 Peer-to-peer mode
In peer-to-peer mode, two mobile devices communicate with each other. Smartphones, tablets or even smartwatches. Data, contacts, images or music can then be transferred from one mobile device to the other.
Application areas of NFC technology
NFC technology has established itself as one of the fastest and most flexible technologies in recent years. In response to the increasing demand for ways to store and transmit data.
In many applications, it is possible to provide a little more convenience and comfort for most people. We'll go over the different applications and show how they can improve our everyday lives. Discover the incredible variety that is NFC technology.
Cashless and contactless payment
Either with your checking card or with Apple or Google Pay using your smartphone.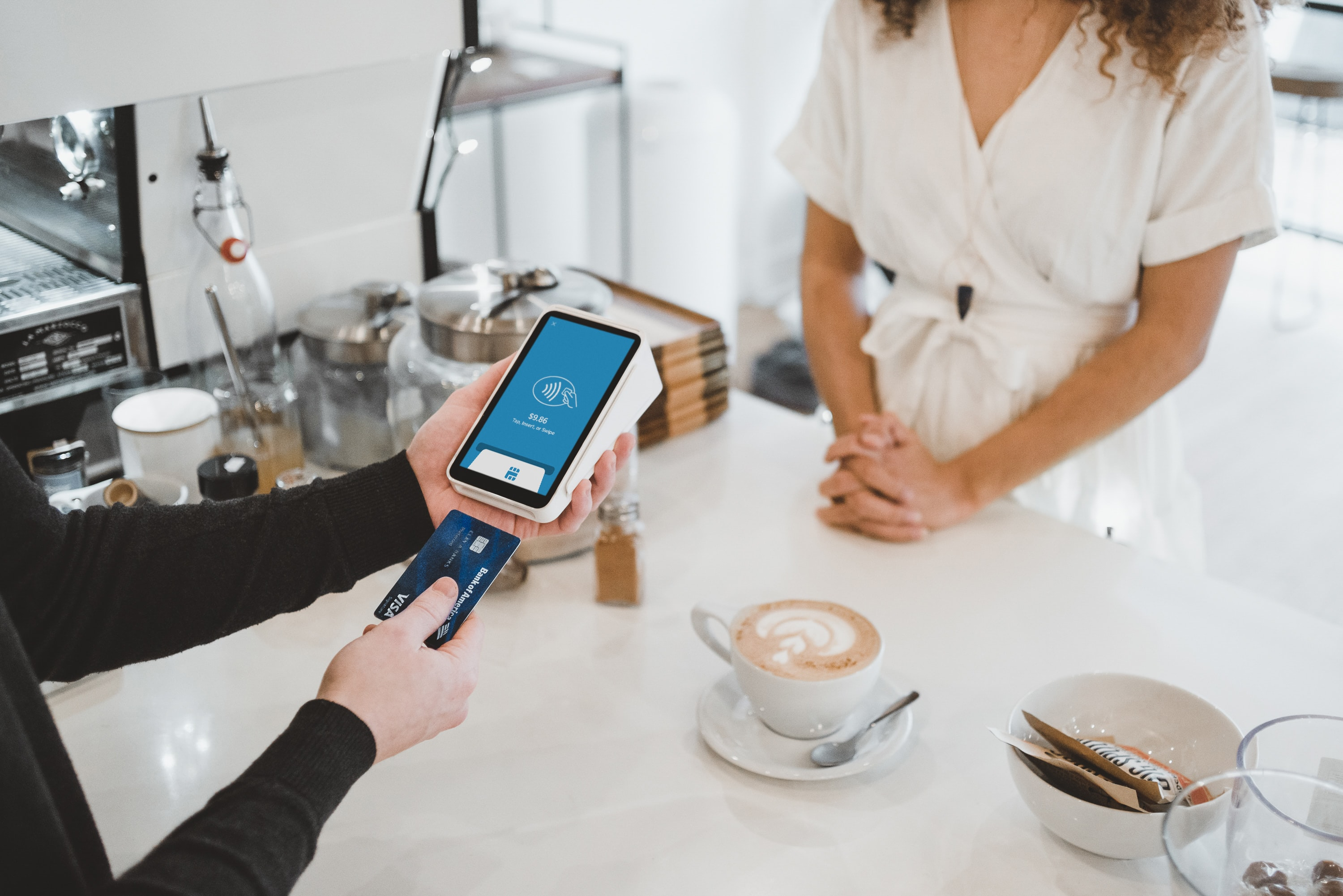 Ticket validation
Paperless tickets
Here we are talking about tickets for festivities of any kind, such as concerts, festivals, fairs or museums.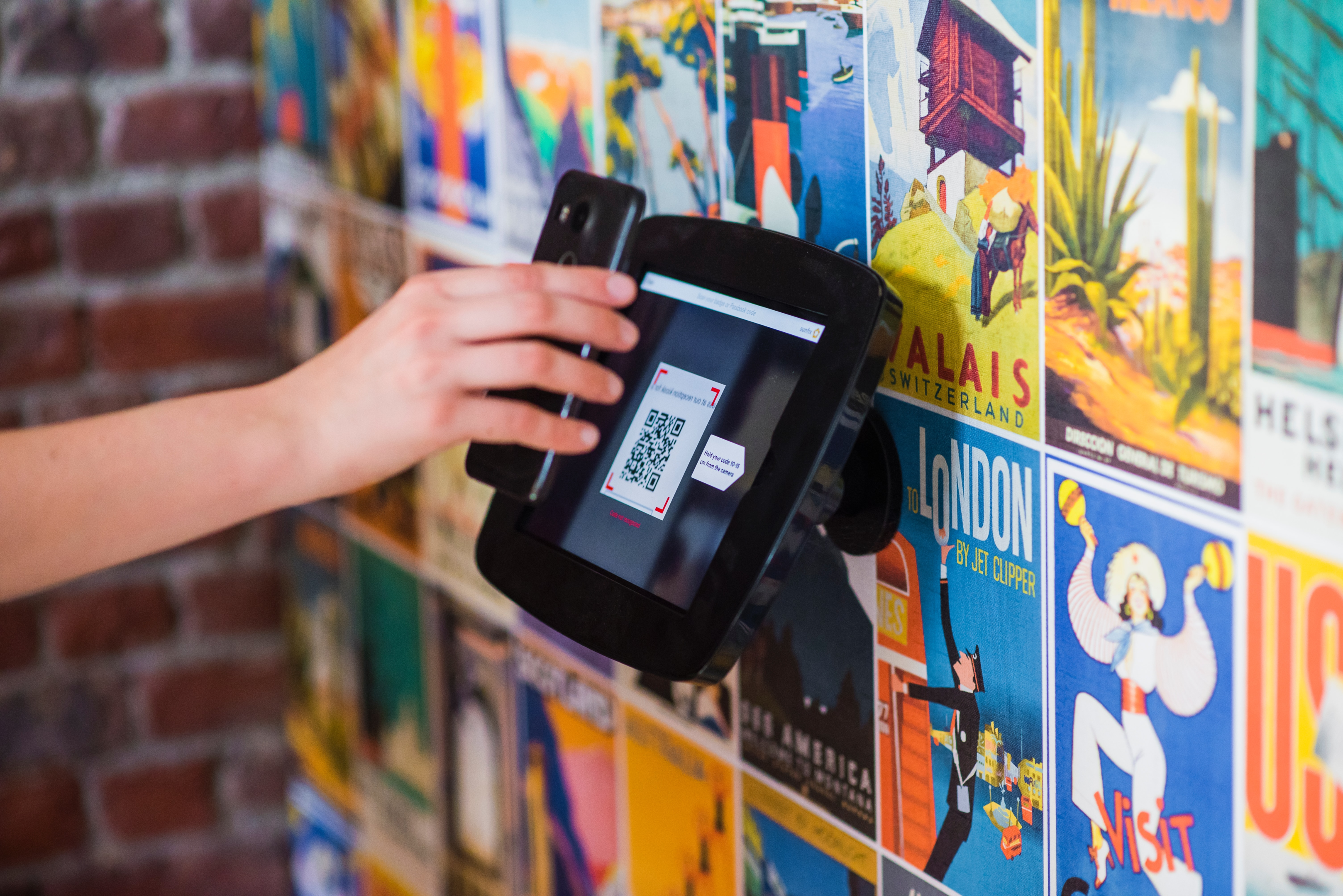 Smart poster
Smart posters, when scanned with an NFC-enabled device, lead to new content thanks to NFC technology.
Access controls
Nowadays, many access controls are equipped with NFC technology. If you don't have to show a QR code, the NFC technology is used.
This is especially the case at music festivals. There, NFC-enabled wristbands are often used for admission.
SmartTags
The most famous SmartTags were produced by Apple and Samsung.
Here, the NFC technology within the SmartTags ensures that you can find various items if they have gone missing.
Digital NFC business cards
The NFC technology in digital business cards ensures that you can effortlessly, efficiently exchange your profile with another person completely contactless.
NFC technology - Many advantages
In addition to its numerous uses, NFC technology offers many other advantages.
Security
The short transmission distance required by NFC technology makes it more secure than any WLAN connection.
Savings
NFC technology saves time, money and resources.
Operation
The operation and use of NFC technology is child's play, self-explanatory and fully automatic in conjunction with NFC-enabled end devices.
Simplicity
In addition to the ease of operation and use, another advantage is that no additional app is required for the NFC technology in the end devices.
Energy-saving
Since the NFC chip in all devices works passively, it does not consume any additional energy.
The NFC business card from Lemontaps
The NFC business card from Lemontaps, offers you the complete package of benefits of NFC technology.
With our NFC digital business card, you can easily share your contact information, any files and various links conveniently, efficiently and contactlessly. Learn more about Lemontaps NFC digital business card and feel free to watch our demo.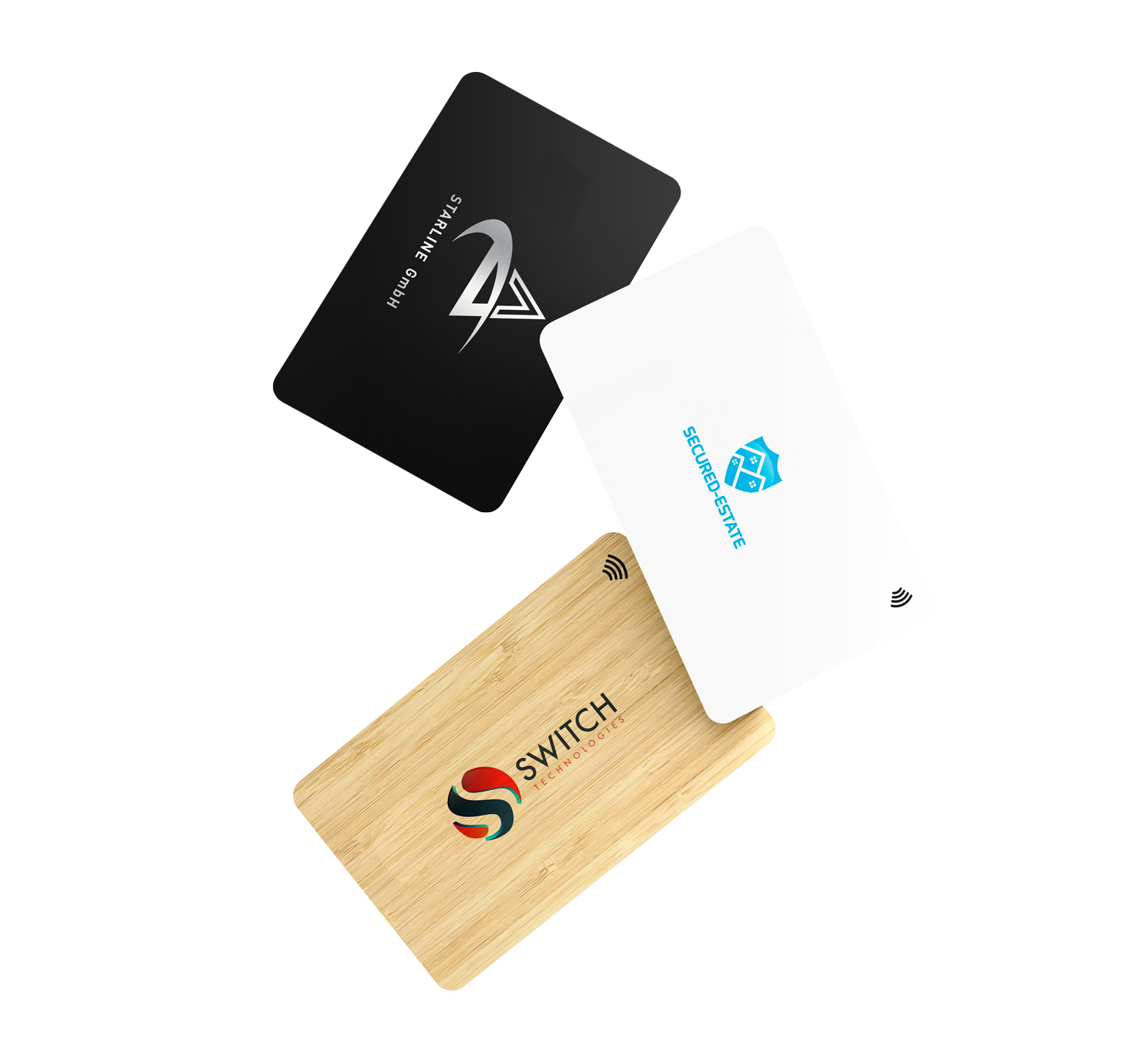 Advantages of NFC business cards
The world is becoming faster, more sustainable and more digitalized. Don't make your way in this world without your Lemontaps NFC digital business card. The Lemontaps NFC business card combines impeccable design with future-oriented, sustainable technology.
NFC business card works with all devices
One of the many advantages of NFC business cards is their ability to transfer data wirelessly. With the help of NFC transmitters, you can connect your business card to other devices such as smartphones, tablets and computers and transfer data that way.
No other app or software needed
This allows you to send contact information and other data directly from your card to the other device without the need for any additional software or hardware.
Security
Business cards also offer a high level of security. NFC is based on wireless induction technology that enables secure communication between two devices. Since wireless transmissions are usually much more secure than wired connections, NFC business cards with NFC chips can help ensure that data exchanges on different devices are protected from unauthorized access.
Cost-effective
NFC business cards are an innovative technology that has proven to be a cost-effective and convenient means of disseminating contact information in recent years. They are a fast and efficient way to store and transmit your contact information.
More hygienic than paper business card
Since NFC business cards are contactless, they are more hygienic than other business cards. Another advantage is that NFC business cards can be easily updated by simply creating a new card on the device.
Different product variants
For those who want a high quality card, options such as metal business cards . The wooden business card and PVC cards make the offer perfect. You can easily customize the design to your liking with our tool. Your company surely has a corporate design that you can easily implement on your NFC business card.
With NFC business cards, you can not only transfer your contact information quickly and easily, but also make a professional impression on your business partners.
Take a look at our store and order your individual NFC business card!
---