It's hard to deny that the digital world is evolving at an ever faster pace. New technologies and platforms make it easier for companies to present themselves independently and communicate authentically.
If you want to grow your business or company through an engaged network of guests and customers, it is essential that you have a perfect digital business card. Our free digital business card is a user-friendly profile that will help you reach even more customers.
You don't need a special app or technical knowledge to create and manage your own digital business card. In this blog article, we'll take a closer look at what benefits our free digital business card offers your business and why you should definitely use this service.
Free business card at Lemontaps
At Lemontaps, we offer the digital-only version of the digital business card for free.
The digital business card from Lemontaps
We call the digital business card "The most modern". Because that's exactly what it is, modern. It is purely digital, efficient and simple. It is completely digitally usable and accordingly your companion, no matter where you are.
Sharing your contact information, your links or your files is all possible, even with the free digital business card.
Share contact information with the free digital business cards
You have 6 different ways to share digital business cards:
Copyable link leading to your digital business card user profile

QR code as video call background

Insert code into presentation

Printed QR code

Link to profile or QR code in email signature

QR code as smartphone lock screen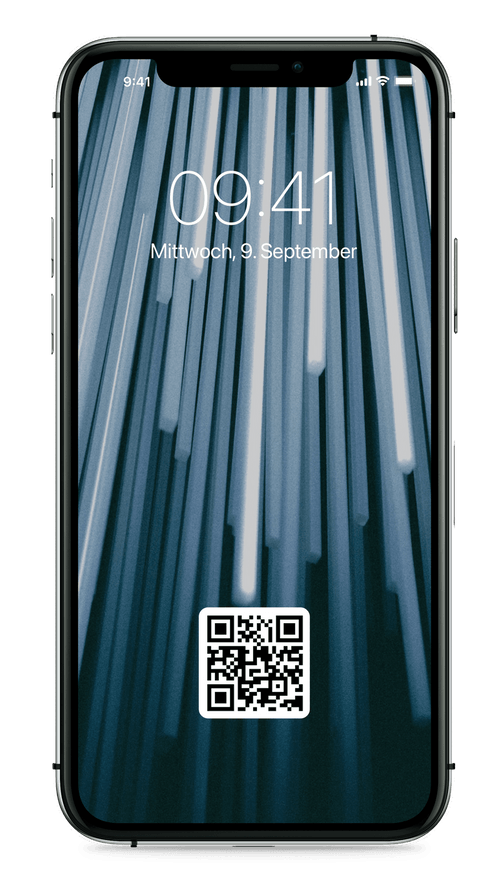 Is the digital business card really free?
Yes, create digital business card is really free. You can access these 10 standard functions in the basic version:
Save all contact information

Share as many social media profiles as you like

Saving from a file

Link to share the profile

QR code to share the profile

Own profile editing

Change all profile data in real time

Individual profile picture and title picture

24/7 live chat for inquiries
What contact information should I put in my business card profile?
Data such as name, email addresses and your role such as are you an entrepreneur? Then edit your profile with all professional data.
Website and most importantly all relevant information about your product in the form of a PDF, can be added in a few seconds.
Do I need a QR code generator to get my own code?
No, because you get it with Lemontaps. We will automatically generate your QR code after you edit your profile.
More information about your data
You don't have to worry about us selling your data or anything like that.
Our business model
Our business model is to make money with different subscriptions like the Pro subscription or the Teams subscription.
With these subscriptions, you have more options and features at your disposal.
In conjunction with NFC cards compatible with any smartphone and any other device
Whether you want to have the QR code scanned by your future customers and business partners or you want to use our NFC business cards for contact exchange. Your Lemontaps business cards are compatible with any device.
NFC card not free of charge
The NFC cards are not free, you can buy them in our store. Please have a look at our models, especially our wooden business card made of sustainable bamboo, is especially attractive in the next meeting or conference.
Create business cards remains free on our website
Many providers nowadays advertise that something is free, but in most cases this is not so. Either your data is sold or the free framework is often limited. With Lemontaps this is different.
The digital business card is free of charge and remains free of charge.
Create your digital business card now for free
You are curious and want to try our free digital business card? Then simply register with us on the website with your private or professional e-mail address and you will immediately be taken to your own profile, which you can turn into a real brand of your own in just a few moments.
What devices can I use to create the business card?
On any digital device can be created Lemontaps business card: Computer Smartphone, Tablet. You can use anything, but not paper cards. Because that's what we want to prevent, that even more paper business cards are printed unnecessarily, which end up in the trash garbage can a short time later.
Advantages of free digital business cards
The advantages are obvious. Without any knowledge, you can design your own business card in no time at all - you don't need to be a designer. You do not have to pay anything for it. On our website you can easily download a QR code. This is also free and you can use it anywhere. After creating it, you can start networking right away.
Note
One more note from us: make sure your contact information is up to date and fits the assignment.
Occasion is decisive
Is your digital business card more for professional or private purposes? Surely you can and will add different links in a private profile than in a professional profile that you share with future business partners.
Corporate Identity
Accordingly, the vCard for professional purposes will be designed according to the corporate identity of your company. To do this, upload your own background photos to your profile and select a professional photo of yourself.
Around the clock
Day and night you can change and adjust contact data in real time.
Free feature
In the free version of the digital business card you can add a file, such as linking a Youtube video.
Which features are not included in the free Starter version?
With our Pro version you can share unlimited files with your counterpart as well as record contacts. Especially for sales people it is of high importance to record many contacts and make notes about these customers or business partners.
All data relevant for you, you can export and continue to work with it. You can test the Pro version free of charge for 30 days without paying for it.
How much does the Pro version cost compared to the completely free Business Card?
2,00 Euro per month is the price for our digital business card with more features than the basic version.
Do I need to have any other technical requirements to create the business card?
You don't need an app or your own QR code generator for your profile. We have created all the prerequisites for a successful implementation of your digital business card for you.
Is the paper business card an alternative to the digital business card?
No, because printing as well as the material paper when creating a paper business card in 85mmx 55 mm format is neither free nor environmentally friendly. People design paper business cards in several days and weeks. Time can pass until you hold your business cards in your hands.
That won't happen to you with our digital business card. This one is ready to go and you can get creative with sharing. Whether through your social media channels or in your emails. The page of your online profile, can be easily inserted as a link.
Conclusion about the free business card
Our free digital business card offers many advantages for entrepreneurs, whether in terms of branding impact or contacting. Many of our customers see great results after a short time and access new contacts thanks to the modern business card.
We wish you every success in expanding your network. Take your chance and start your digital business card today!