Why digital business cards are of high importance for business communication
Connectivity - One of the megatrends
According to the Future Institute, one of the current megatrends is connectivity. This means that companies no longer act as a single entity, but benefit from each other precisely by getting in touch with each other, exchanging contact information and achieving larger goals together, such as supporting environmental projects. 
Modern networking
In the present society where, communication is therefore increasingly taking place digitally for everyone. Maybe you already have a big online meeting planned for tomorrow with participants from South Africa and want to impress your future customers?
Free and effective
With a QR code, they can now quickly and easily make their contact information available to a broad target group. Whether it's about getting in touch with customers, gaining new fans or inviting people around the world - a QR code makes things immensely easier. The digital business card is a free service that helps you share your contacts quickly and easily.
Automatic QR code
With Lemontaps digital business card, you get a free QR code automatically. Your counterpart only needs to scan it and gets access to your important links. As an eye-catcher in your presentation slides, let your audience connect with you and learn more about you.
The business cards for digital business communication are becoming increasingly important, with their help you network in a modern and sustainable way. You do not have to be on site to do this.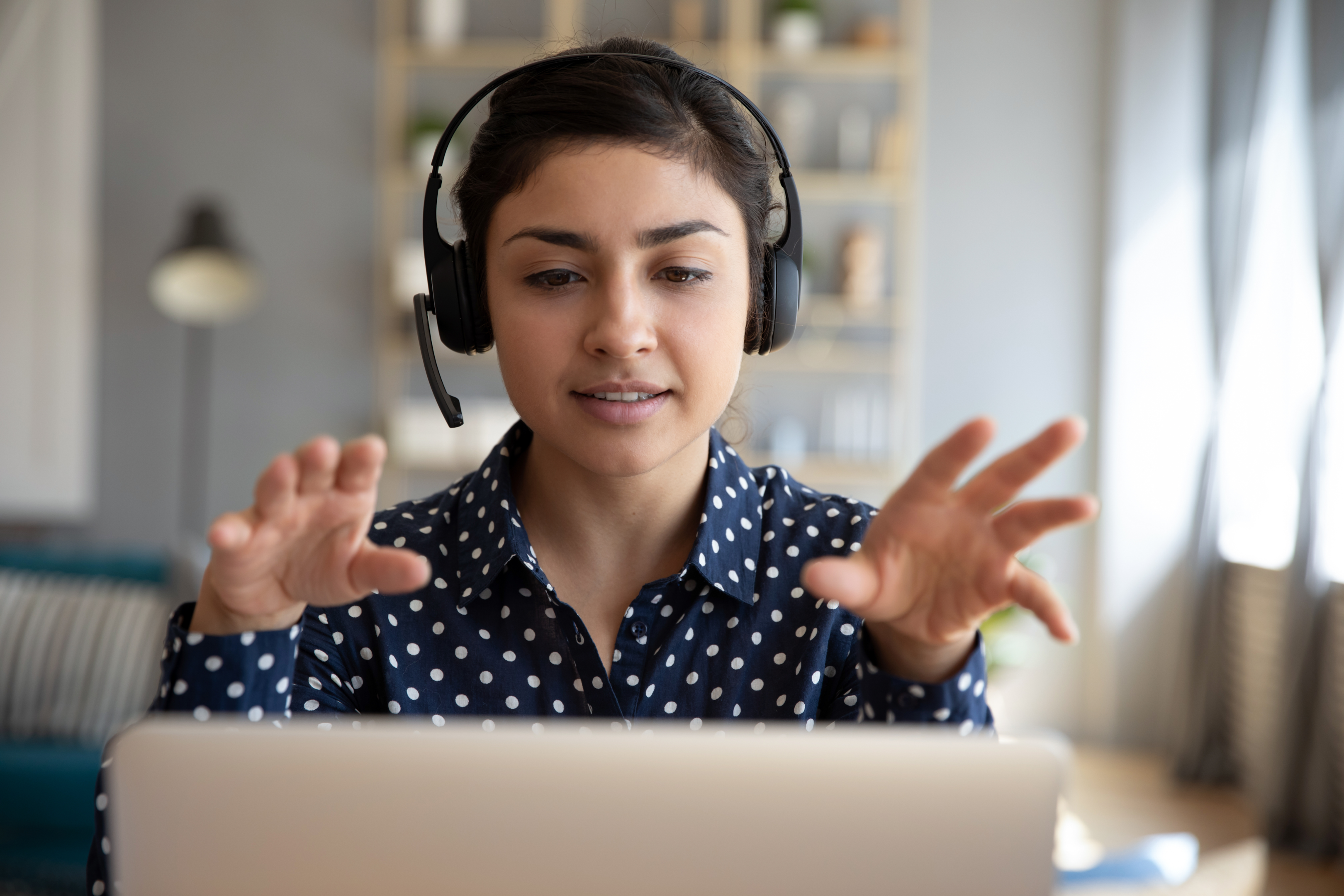 What is business communication and what are the types?
Business communication includes all types of communication related to business activities.
 

Customer communication

 

Internal communication

 

Marketing Communications

 

PR
Digital communication in both B2B and B2C is more important today than ever before, as many different people from different places around the world are increasingly meeting online to communicate about your services or products.
The stakeholders of your successful business communication
Business communication includes all your communication activities that take place in the course of your company's business.
This includes internal communication between employees and external communication between your company and its stakeholders.
Stakeholders are therefore all persons or groups who are affected by and/or have an influence on the activities of your company. These can be, for example, customers, the media and the public.
Be present with your stakeholders 
Successful communication with your stakeholders is crucial for the success of your company. Stakeholders can influence and support your company, for example by making investments and thus providing resources.
A digital business card should include your essential contact information so that various stakeholders can connect with you. This includes the email address, phone number and social media profiles, networks such as your company's LinkedIn and important files such as current price quotes.
How to integrate vCard Qr codes into your communication
Make it easier for yourself to get in touch via smartphone and network with people who are important to you by using digital business cards in the form of a website with your personal profile. You will leave a lasting impression on your customers, not only because of your sustainable actions, but because your business card gives you state-of-the-art equipment and your data is available at any time. Paper business cards are not an alternative in these times!
Where can the digital business card be placed?
The digital business card is the foundation of your digital communication. This is because you use various digital media in your company and need your contact data compressed in the form of a QR code that you can share anywhere. This can include a website, social media, email marketing or other online platforms.
VCard QR code
Your options for where to share your business card everywhere are far more extensive than with a standard paper business card:
  

on your own website

  

on the social media profiles

  

in your email signature

  

share QR code via smartphone messenger services like Telegram, Whatsapp, Signal

  

in your next Zoom or Google Meet a link

  

on your printed materials such as flyers and brochures in the form of a QR code

  

why not have your code printed on a T-shirt at the next trade fair?

  

NFC card with QR code
What actually is a vCard plus?
The vCard Plus is an extension of the normal paper business card with a complementary feature, namely the QR code that can be scanned. When you create your digital business card at Lemontaps, you no longer need paper business cards. Because your business card is automatically with you on your smartphone.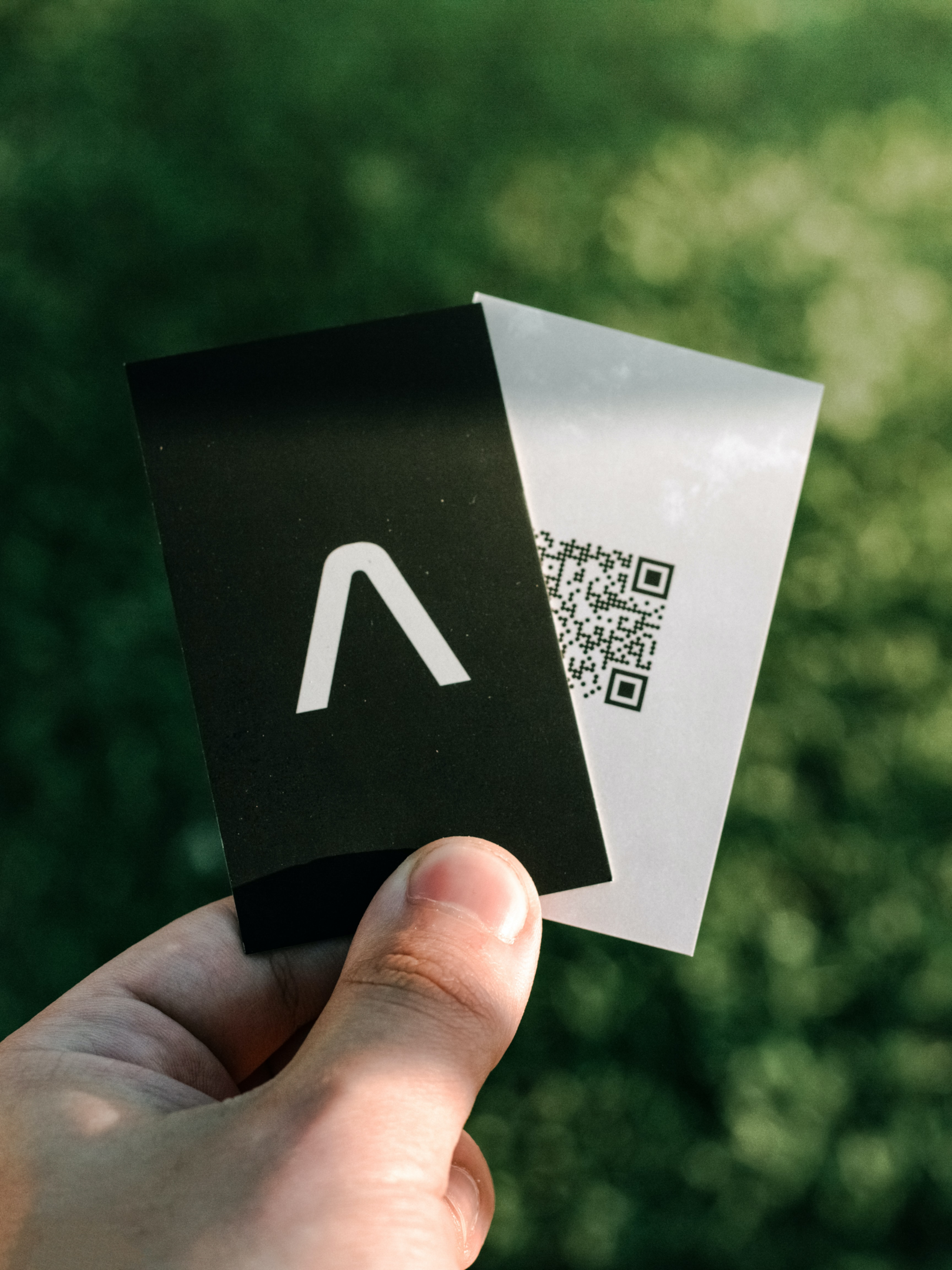 The digital business card as a medium for your communication
Mc Luhans once said: "The medium is the message". By this he meant that it is not necessarily what is said that is essential for communication, but with which medium it is communicated.
What role does the digital business card play in business communication?
In addition to quality and performance, communication represents an important factor of any business. Communication with your customers, your employees and your business partners must be clear and effective to ensure that everyone is on the same page.
The first important step in successful communication is the connection of two or more people who each have a goal to get in touch with each other. To do this, each needs the contact details of the other.
Possibilities of exchange
There are many ways to exchange business information with each other: Via email, in a chat, via Zoom Call or even Facebook. You send an invitation to a next event online, then gladly add your free QR code at the end and enjoy your gained traffic and new contacts. The business card opens the way to get to your contact and find out about them to ensure a successful exchange.
The digital business card - the epitome of comprehensibility
Have you ever heard of Friedemann Schulz von Thun? He clearly defined the principle of comprehensibility in his work "talking to each other". Pay attention to the following 4 characteristics so that recipients understand you.
If we apply this to business communication, digital business cards are the medium to understandably share your important info easily and quickly.
What constitutes comprehensibility in communication with digital business cards?
1. Simplicity
This is the principle ``less is more``. You should make sure that the files you link in your Lemontaps profile are presented in a comprehensible way, that is, pay attention to little things like the number of words in the sentence, which should not exceed 13 words.
2. Order
The structure of the Lemontaps digital business card is characterized by a clear order. Each user can enter his or her name and other important data at a certain point in the profile with a single click.
3. Conciseness
Which links should your contacts have access to? Do you always have your goal in mind, what do you want to achieve with the information? In which telephone address book do you want to be found?
4. Stimulant
This means, for example, illustrations with which you can additionally impress your counterpart. For example, share your logo, images of your company and a profile picture.
Strengthen your brand
Advantages are that by sharing your digital business card, your brand will be strengthened and become better known. You can also improve your image through the data you add to your digital business card. The high importance of the digital business card is reinforced by your use of it, as you show your stakeholders that sustainability and efficiency are important to you.
Which Lemontaps services are not free?
If you want a custom design ( colors, size, more memory or even the ability to export your contacts to continue working with them, then our Pro offer is most worthwhile for you.
Create digital business card with your corporate design
You can give your communication an essential professional USP with Lemontaps digital business card. By designing according to corporate design specifications of the files in your profile, you will stand out from the crowd. Especially in your email signature you can integrate your QR code. Collect leads successfully!
Your employees stand out from others with your QR code business card
By using the digital vCard or wooden NFC business cards, you leave a lasting image that benefits you. Your employees can easily create the business card themselves and share it with other employees and customers, whether they meet online or offline. Also you can manage all employee profiles with our management platform and share them easily.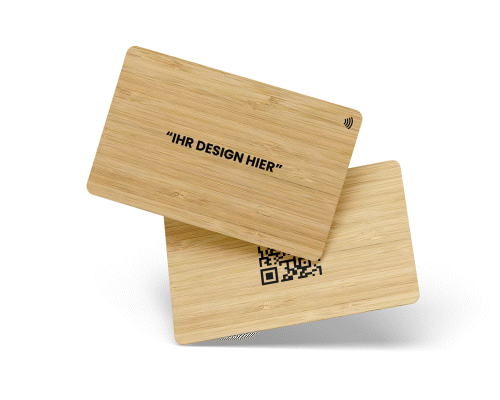 Management platform for digital business cards
Your Lemontaps management platform offers you to manage all employee profiles simultaneously. Choose exactly which data your employees can change themselves. All the channels you want to be found on, such as LinkedIn, your website and others, can be added to your business card in seconds and all links can be updated at any time.
Your employees' QR codes are part of your digital networking strategy
Digitization is not a purely technological change, but also a sociological one. People are not being replaced in communication by technology, but people are communicating with the help of technological innovations such as NFC, which help them reduce complexity. In the future, you determine how you network in a modern way and manage your old and new contacts clearly. Information is mapped in a more compressed way.
Field service employees
Especially employees who present themselves in the field or at events use digital business cards to exchange contact information with their counterparts.
Whether you are a buyer in the fashion business or a sales manager for a medical group, valuable contacts are waiting for you everywhere. All you need is a professional medium to position yourself strongly.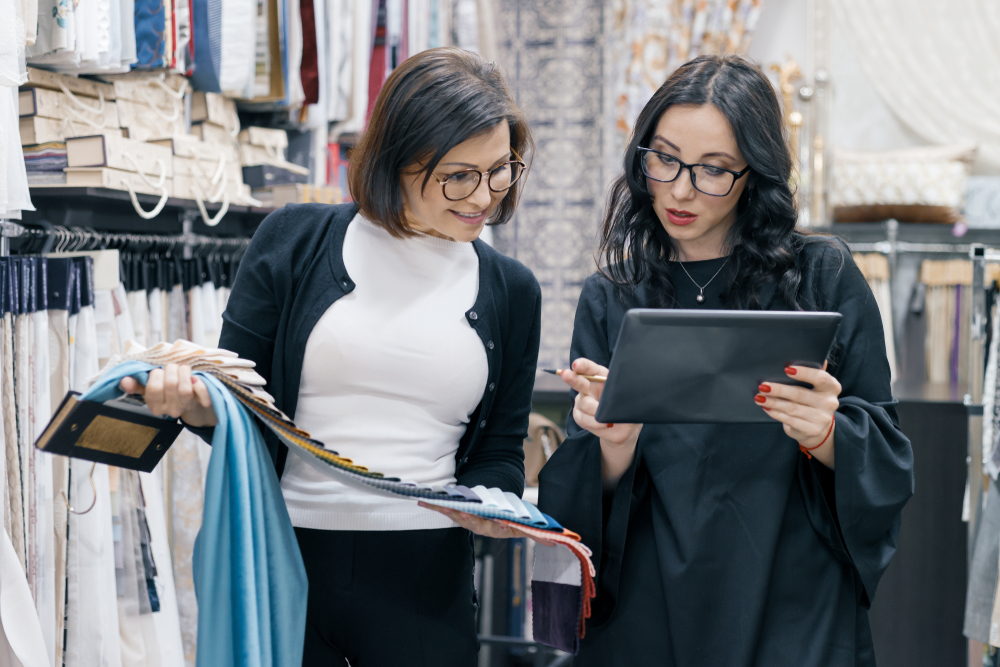 You should urgently communicate this information to your recipients
The vCard profile picture, logo, contact information such as first name, last name, address location, phone number, email address, website url, social media links design templates are available at Lemontaps for your meeting background as well as for your lock screen on smartphone. Use for your work the possibility to share on all devices your vCard QR code in an uncomplicated way.
No one today has the time and resources to print on paper business cards that don't even fit half of the information that the electronic business card has room for. Likewise, you can save the time and print the QR code on extra paper business cards, because it is easily visible on your lock screen on the cell phone and can be scanned at any time.
You are instantly part of your contact's address book through the QR code scan
When you share paper business cards with someone, you don't know if that person will take your business card again and contact them. There is a very high chance that your business card will end up in the trash can and unfortunately no networking will take place.
If they are stored in the address book, integrated in the cell phone or in the Outlook e-mail program, the probability is very high that these people will remember them and not delete the contact data.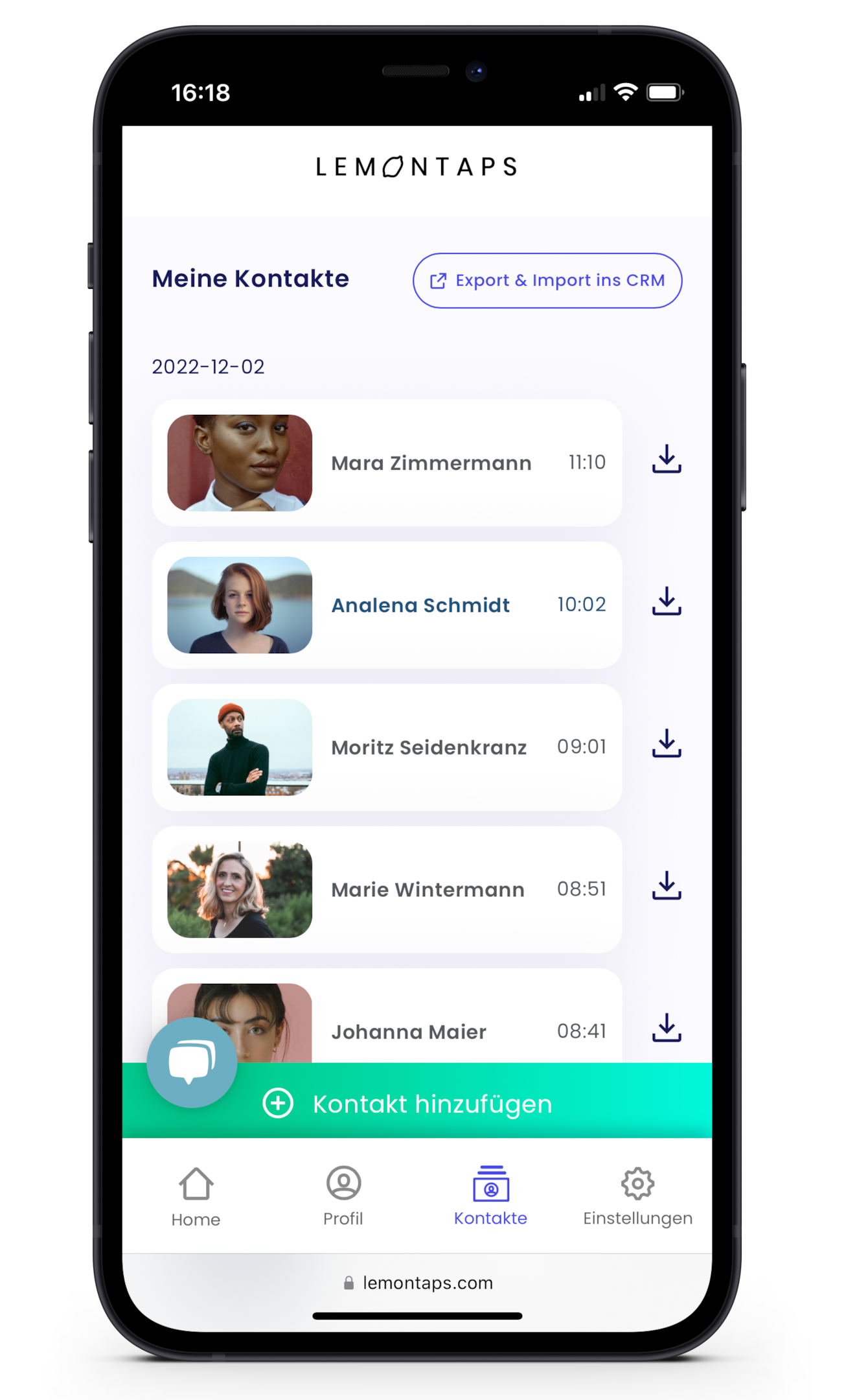 QR Code Business Cards Freetrial with your QR Code
Lemontaps digital business card offers so many opportunities to share your own data and information. Let your creativity run wild and create your business card today with our freetrial or book a web demo for our management platform. 
Do I need an extra QR code generator?
No, we at Lemontaps already have a QR code in our business cards that is automatically generated and you can use it immediately for free for your goals.
Create access to your content today
It is obvious that digital business cards play an important role in today's world, especially when it comes to communicating in a professional manner. Digital business cards enable much faster and more efficient networking with business contacts.
Second, digital business cards can help companies make a professional impression and allow them to easily present important information such as contact details and social media accounts.
Finally, digital business cards can also help companies attract attention and interest that can impressively present their equally carefully displayed text, image, video and audio information.
Try it now - create your own digital business card and get your personal QR code.